Heather Owen
My Certifications
Sports Nutrition Specialist
A great workout program won't help you reach your goals alone without a customized nutrtion plan. I am certified as a Sports Nutrition Specialist through Precision Nutrtion. I can help you live a healthier lifestyle, troubleshoot when challenges arise and help you look your best for long term results! I can also get you stage ready for a bikini, figure, fitness, physique or bodybuilding show with my science based knowledge and dymanic methods for your off-season, cut phase and reverse diet.

ISSA Certified Fitness Trainer
It's no secret - fitness training has been proven to prevent disease, strengthen your health and improve your confidence and outlook on life. As a certified fitness trainer, I'm deeply trained in everything from muscle mechanics to flexibility and cardiovascular dynamics. So if you want to live a stronger and more confident life, I've got the training and the expertise to help you every step of the way.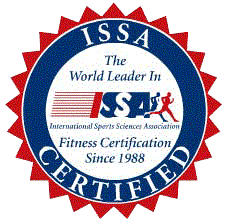 USA Weightlifting Sports Performance
Describe your certification here
ISSA Corrective Exercise Specialist
Whether you sit for long periods of time, are a weekend warrior, or fall somewhere in-between, it is quite likely that you may have a movement deficiency that is causing suboptimal physical performance and increased physical pain. As a specialist certified in corrective exercise, I can perform movement assessments, make referrals to medical professionals when necessary, and incorporate appropriate strategies into your training program to help you correct movement dysfunctions and muscle imbalances. Ultimately, this will lead to improved physical performance and reduced physical pain.